About the Artist

​I am Kaitlin Stumpf I am a Senior at Shepaug Valley High School. I have taken all Art classes every year in Shepaug. My favorite media in the realm of medias is drawing. What I love about drawing is that it can be as simple or complex as you would like your drawing to be. You, the artist have total control, and the ability to go back and fix mistakes easily. I love quick and simple doodles in which help me focus during class. I find that small doodles help me practice my drawing skills without having to do a big project. I took AP Art, because I wanted to start increasing the intensity of the work I do. Challenging yourself is the best way to see results. I want to challenge myself to improve my flaws. One of my weaknesses is not paying enough attention to detail. This year i want to make sure I fix this flaw, and see growth as the year progresses. My strength is blending colors to make it flow smoothly instead of having harsh ends.



Inspiration
​You can find objects in everyday life that inspire you, you just have to look at it from a different perspective to see the beauty. You don't have to look very hard for it. Beauty is all around, even right in front of you! I love going out and seeking new adventure. All my life my family has gone on vacations to aesthetically pleasing destinations, such as New York City, Orlando, and the Caribbean. I find something different in each trip. I am so intrigued by other cultures' concepts of art. The beauty of art is that it can be interpreted differently, just depends on the observer, but don't be scared, the world is your oyster!
Contact Information
email

Stumpfk2019@region-12.org

​

phone

address

3 Blueberry Hill Road​
Bridgewater, CT 06752


Powered by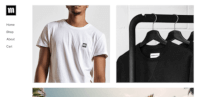 Create your own unique website with customizable templates.